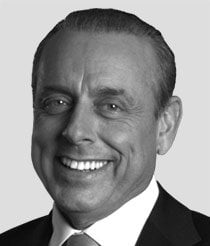 Shah Gilani
The Taxman is coming... and he is hungry.
U.S. President Joe Biden and his crew of Big-Government associates have unveiled a budget that tips the scales at a whopping $6 trillion. There's something for everybody in this package - with tax credits, giveaways, and government programs of all shapes and sizes.
This Biden bacchanal would make Franklin "New Deal" Roosevelt and Lyndon "Great Society" Johnson green with envy. President Biden is laying out one of the most "expansive" budgets anyone has seen since the 1960s. Even Jimmy Carter couldn't have dreamt all this up.
Want some examples? I'm talking about:
- Free school for some folks from pre-school up through college.
- Two years of community college, free for everybody.
- A full $1 billion increase in food stamps.
- Massive tax breaks for electric vehicles.
- Big bucks for renewable energy.
- Yet another infusion for healthcare.
Of course, nothing comes free. And that includes the Biden spending plan, which creates a deficit of $1.8 trillion this year and $1.3 trillion a year over the next 10 years - resulting in a national debt of $39 trillion (117% of projected GDP) by 2031.
Here's the problem: Somebody will have to pay for all this.
That "somebody" is you and me. And those payments can be made only one way - through higher taxes. Ruthlessly higher taxes.
Call it the "Biden Tax Bite," and there's only one way to beat it - by getting out in front of it.
I've hand-selected six stocks and funds - a veritable "game plan" - that will put you far out ahead of the tax-hike tidal wave coming our way...