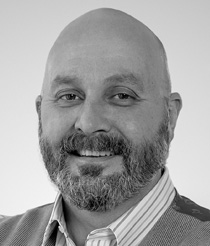 Don Yocham
The rise of mobile app-based investing has been nothing short of revolutionary - in more ways than one. Easy, inexpensive access to markets has dramatically changed peoples' lives as it's added billions to bottom lines coast to coast.
The New York Times estimates the average age of Robinhood's 20 million users is just 31 years. That tells us the millennial crowd, whose collective financial prospects were once dimmed by the two economic collapses bookending the 2010s, is flexing its wealth-building muscle in a big way.
These apps have essentially democratized the markets. And of course, there's GameStop: However you feel about it, watching small retail investors coordinate a massive, all-out attack and knock Wall Street's biggest hedge funds out of the ring was unforgettable.
That's all to the good.
But for all that mobile apps like Robinhood can do for investors, there's one really big thing they can't do...
It's a major problem; a market tragedy, really. Users are effectively frozen out of the "Wealth Play of 2021," sidelined from the extreme profit potential in the United States' $15-billion-and-counting legal cannabis sector that's growing by as much as 21% a year...
Here's why, and which pot stocks are worth calling up a "traditional" broker today...