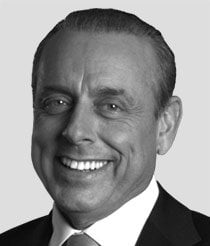 Shah Gilani
Over several months, I've been writing about how to invest in a high-inflation environment. I've covered everything from floating-rate investments, high yield debt, real estate investment trusts (REITs), business development corporations (BDCs), closed-end funds, commodities, and commodity stocks.
Today, I want to draw your attention to Master Limited Partnerships (MLPs), a type of business venture required to distribute a set amount of cash to investors, making them a great vehicle to produce the kind of income needed to offset inflation. They trade on exchanges just like stocks and typically have business models that experience stable cash flow.
You don't often see these companies in the headlines because... well, they're pretty "boring." But that's perfect for us, because "boring" often means "reliable," and that's exactly what we need.
The pick I have for you today boasts over a 7% annual yield and gets you exposure to the petroleum and natural gas infrastructure sector - a great position to be in as energy demand rises across the globe. And it's trading around just $40 a share.