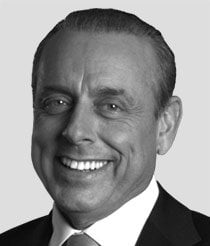 Shah Gilani
There was a time - in fact, it was just three weeks ago - when analysts and economists were debating whether we were heading for a "soft landing" or "no landing." Recession fears seemed to have melted into the background as more and more economic indicators showed an economy at full tilt.
Then the banking grey swan spread its wings and all hell broke loose, and headlines came bounding right back to doom and gloom.
So, which is it?
Well, I'm here to say it: we're heading into a recession, and not a "soft landing" kind of recession. And you need to get ready for it now.
In spite of the stock market's resilience and the chance of a melt-up, there are deep-rooted problems in America's banks that are exponentially complicated by persistent inflation.
The combination is going to keep rates elevated no matter what the "terminal" rate on fed funds is, and it will lead to another round of bank failures and a credit crunch starting in the second half of this year.
And whenever banks are struggling, the whole economy struggles along with them, sometimes for years to come. So when the next wave of problems hits, a recession will follow immediately on its heels.
But there's good news: because I'm about to tell you what's coming down the road, you'll be able to prepare, protect your capital, and even make money along the way.
Here's everything you need to know and what you need to do about it right now. Full Story »